The Repasz Band's CD, "March Along with the Repasz Band," is available for purchase.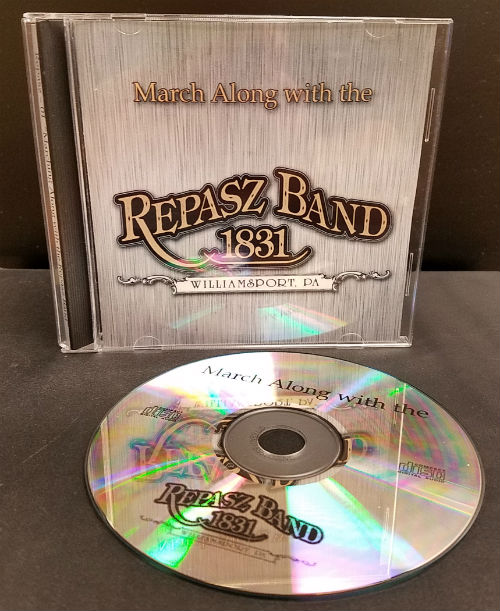 The CD contains twenty of the world's famous marches, performed by our band.
You may obtain our CD by sending a check for $18.00 which includes the cost of the CD as well as shipping and handling charges.
Make the check to The Repasz Band and send to…
The Repasz Band
c/o J. Shellenberger
117 West Hills Drive
Williamsport, PA 17701
You may also purchase a copy of the CD from our 1st Chair French Horn player at most concerts