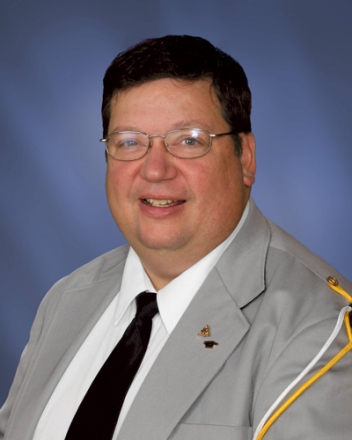 Jeffrey Dent was selected as Conductor of the Repasz Band in December 2019. He served as Associate Conductor from 2003-2019. Jeff grew up playing in the Berwick Colonial Band and Hi-Hats Big Band. He went on to graduate from Mansfield University of PA with a bachelor of Music degree in Music Education. At Mansfield he was principal clarinet in the Wind Ensemble and Orchestra, member of the Concert Choir and Woodwind Quintet, and as a member of the Mansfield Mountie Band, toured and performed in London and Harrogate, England. He also represented Mansfield at the Pennsylvania Intercollegiate Bands and Orchestras. He has completed graduate work at Bloomsburg, Marywood, Penn State, Wilkes, West Chester, West Virginia Universities.
Jeff taught instrumental music in Hughesville, Hanover and Jersey Shore School Districts. Jeff's Jersey Shore Middle School Band was invited to perform at PMEA in 2004 and 2014. His students had the opportunity to work and play with Dallas Brass, Boston Brass, Zyzx Sax Quartet as well as composers Robert Sheldon and Sam Hazo. He also has been a guest director for band festivals in Pennsylvania. Now retired, Jeff also "works" as the Director of Tournament of Bands.
Jessica Lewis was selected as Associate Conductor in 2016. She graduated from the Montoursville Area High School. She then successfully completed a Bachelor of Science degree in Music Education from The Pennsylvania State University. While attending Penn State, she was a student of Langston Fitzgerald III, John Daniel, and Phillip Marchioni. She is an active performer and soloist on trumpet and flugelhorn in various local ensembles including the Billtown Brass and the Williamsport Civic Chorus.
Theodore Lentz was selected as Associate Conductor in 2016.
Albert Nacinovich, Conductor Emeritus, earned a BS in Music Education from Mansfield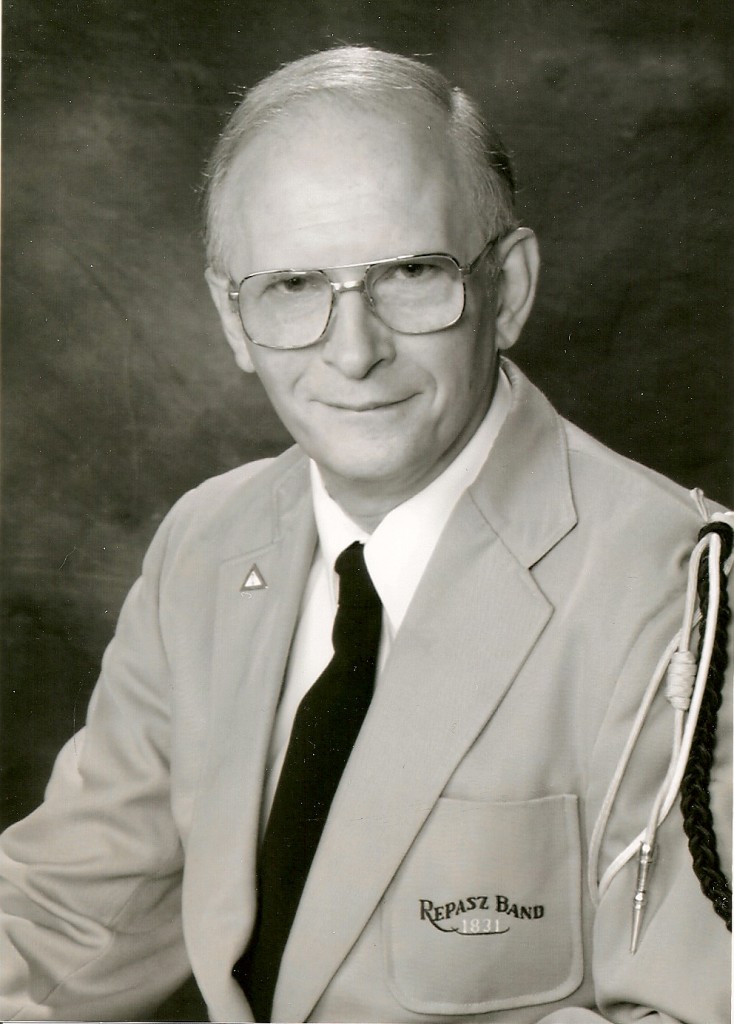 University of Pennsylvania, an MS in Music Education from Ithaca College, and completed additional studies in music at schools including the University of Michigan.  He taught instrumental music at all levels for 36 years in the Williamsport Area School District and as an Adjunct Professor at Lycoming College.  He has performed as a trumpet soloist, with the Bobby McCreary Big Band, The Billtown Brass, and with various community and church organizations, as well as teaching private students.  He was also a founding co-director of the New Horizons Band of Williamsport, a concert band for seniors.
Al has held numerous offices in the Pennsylvania Music Educators' Association (PMEA), including two terms as District President, seven years as a state officer, and State President from 1984-86.  He was named to the Mansfield University of Pennsylvania "Alumni Honor Roll" in 1990 and to PMEA's "Hall of Fame" in 2009.
The late Gordon Taylor, Conductor Emeritus, USN Retired, has been Assistant Director of the Repasz Band (from 1985 to 2016).  Gordon relocated to Williamsport, Pennsylvania in 1980 following his retirement from the U.S. Navy where he had served as an Instructor at the U.S. Navy School of Music and performed with the U.S. Navy Jazz Band.  He was Director of the Commander Amphibious Forces Atlantic Fleet Band, which was featured on a Presidential People-to-People Tour and performed for numerous heads of state. A very talented saxophonist and jazz musician, Gordon has frequently been featured as a soloist with the Repasz Band.  He also directed the Scottish Rite Imperial Teteque Band, performed with the Bobby McCreary Big Band, and in pit orchestras for musicals performed throughout the area.