View our newest formal portrait from our Spring 2016 concert.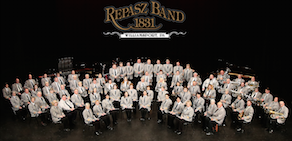 Click to Download a seating chart for the above photo
Clicking on a Photo below will launch that collection in a slide show.  Stop the slide show by clicking on a picture as it displays. You can then move left and right through the pictures with arrows that will appear when hovering over a photo.
Return to Appomattox – April 9, 2015
Fun, Fun & Music! Our trip to Appomattox, Virginia, at the Invitation of the National Park Service.
Photos by Bob Barrett Photography

Miscellanious Pics